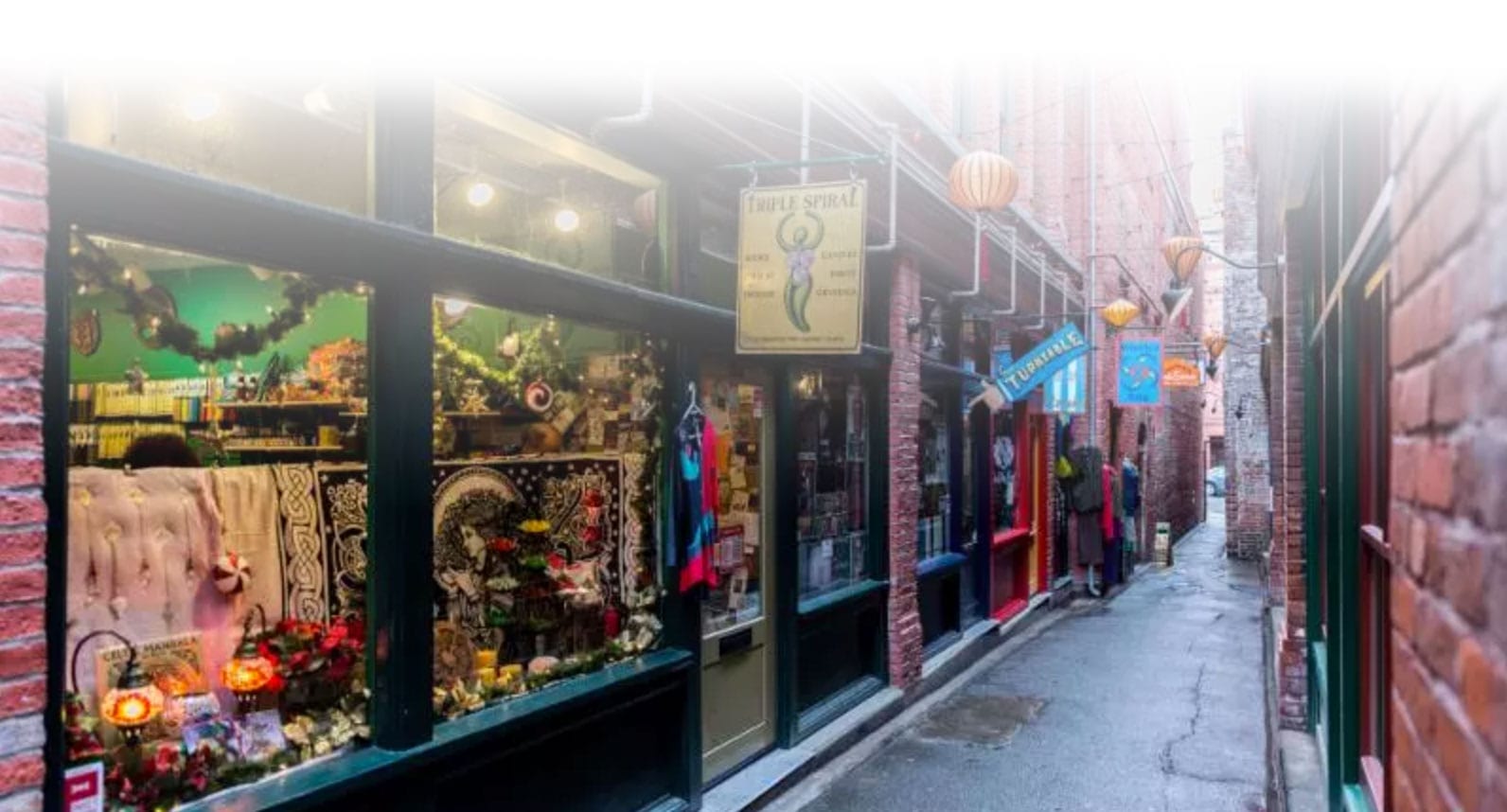 in the heart of Victoria's Chinatown
Triple Spiral Metaphysical
books, gifts, crystals, jewelry, incense, clothes, candles and more
SHOP NOW
CONTACT US

SHOP NOW
About us
Triple Spiral Metaphysical Gifts is located in the heart of Victoria's Chinatown, in Fan Tan Alley, the narrowest street in Canada. We have been in operation since 1989. The store has been owned and operated since 1996 by Phylis Everlie Songhurst.
Our Mission
To provide the best quality metaphysical products at the best price possible.
Triloka Incense, Attar Bazaar oils, Attar Bazaar oils
frankincense, myrrh, copal, sandalwood powder, benzoin, amber, and dragon's blood, Japanese, Indian (yes, lots of Nag Champa), sage smudges and sweetgrass, Tibetan, holders, trays, burners, and more.
Books
Some of our categories are; pagan, Wicca and witchcraft, gods and goddesses, divination, astrology, healing, aromatherapy, magic, spirituality, herbology, chakras, shamanism, Celtic, talismans/symbols. (lots more).
Can't find what you are looking for?
Triple Spiral is well stocked for any season with many items not listed on this site. If you have particular books, decks, candles or crystals you are looking for, just email, phone or write to us before you order. There's good chance we either have it in stock or can locate what you need.
Readings & Classes
We are pleased to offer tarot, palmistry, numerology and other readings in a private setting. Readings are available daily between approximately 1:00pm to 5:00pm. For more information or to book a reading call us at 250-380-7212.
Intuitive Tarot Readings
Psychic Tarot Readings
Introduction to Wicca course