Readings
We are pleased to offer tarot, oracle, mediumship and other readings in a private setting. Readings are available daily between approximately 1:00pm to 5:00pm. For more information or to book a reading call us at 250-380-7212. Interested in renting our workshop and reading space? We offer competitive rates in a convenient downtown Victoria location.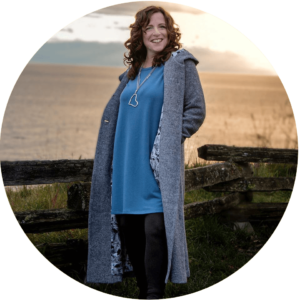 Psychic Readings with Siobhan Collins:
Siobhan's gifts allow her to tap into the relationships that define your life. Whether you are experiencing conflict with those you love or work with, or are seeking a path towards creating a new career or a romantic relationship, Siobhan's advice will offer the clarity and confidence you need to move forward.
Siobhan has the gift of mediumship, which allows her to communicate with those who are beyond the limits of this world. Say those final words you never got to say, or receive confirmation that your loved ones are in the afterlife in peace. Mediumship is a powerful tool that can help offer closure and resolution.
Siobhan has natural abilities since birth including clairsentience, clairaudience, claircognizance and clairvoyance (she feels, hears, knows and sees things
energetically). She sometimes uses Oracle cards during her readings, and her healing sessions often include crystals, pendulums and other sacred objects. She also uses shamanic techniques in specific situations as needed.
Every session with Siobhan involves receiving "homework". This will guide you towards better life habits and spiritual health. Examples include Feng Shui tips for your home and work, and self awareness exercises.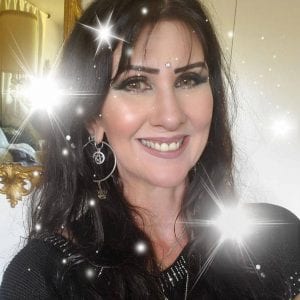 Intuitive Tarot Readings: Kerri Dawn provides more than 25 years of Esoteric experience, which she utilizes in her Tarot reading. These facets of learning include; Astrology, symbolism, numerology, psychology, as well as extensive studies in many areas of metaphysics, the occult, energy healing and intuitive/spiritual therapy.
Kerri Dawn is a trained Clinical Counseling Hypnotherapist, an Essene Minister (Spiritual Counselor) and holds a 2nd degree Reiki Certificate, with additional education in herbal medicine, including Ayurveda and Aromatherapy.
Kerri Dawn has a long-term interest in humanities evolution, human behavior and the new age movement. She also works with psychic energy and carries a connection to great spirit. Kerri Dawn utilizes a form of cellular ancestral healing energy that she often integrates into her sessions.
Recently she began her degree in Metaphysics at Sedona University to add more to her existing vast range of knowledge. Kerri Dawn invites you to engage in deeper thought with personal insight for a fuller life and broader world vision. She is available in session, both in person, on- line or by phone.
Please feel free to call and schedule your reading in advance, 250-380-7212
13-week Introduction to Wicca course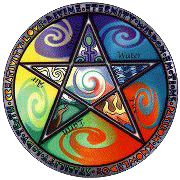 13th House Mystery School has been inspiring the art of magick since 1993. In this popular, respected, and long-running course, the experienced facilitators of 13th House present instruction on topics such as spellcraft, beliefs, ethics and principles of The Craft, divination, sacred sound and movement, the Wheel of the Year, basic ritual practice, and much more. Anyone over the age of 19 who is interested is welcome. Email Triple Spiral Metaphysical at triplespiral@shaw.ca  Merry Meet.
Disclaimer:
The client takes full responsibility for any personal interpretation of the consultation and is also responsible for any future effects their actions create.  Our readers do not provide any professional medical, legal or financial advice. Our services are for entertainment purposes only.  Triple Spiral Metaphysical is not responsible for the statements or opinions of any of our readers. Our readers operate independently from the store.  If you are not satisfied with your reading please inquire about the reader's refund policy.  Thank you for your business.