Readings
We are pleased to offer tarot, palmistry, numerology and other readings in a private setting. Readings are available daily between approximately 1:00pm to 5:00pm. For more information or to book a reading call us at 250-380-7212. Interested in renting our workshop and reading space? We offer competitive rates in a convenient downtown Victoria location.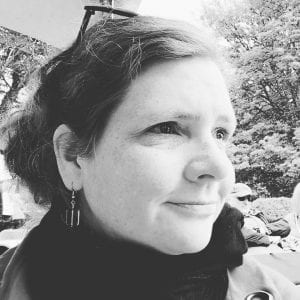 Intuitive Tarot Readings with Linda Beet has over 20 years of experience reading, studying and teaching the Tarot and Metaphysics. She offers intuitive tarot readings, drawing on her knowledge of the cards and psychic abilities. Any question may be asked in a reading. Other influences include: Wicca, metaphysics, energy work, meditation, astrology, mythology and holistic healing. Readings with Linda are available afternoons on Wednesdays, Thursdays, Fridays and Saturdays at Triple Spiral Metaphysical by drop in or appointment.   Contact Linda  at linda@intuitivearts.ca or go to www.intuitivearts.ca.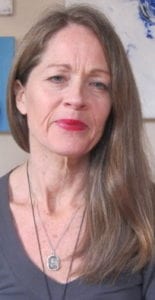 Psychic Tarot Readings with Suzanne Bean has 20 years experience using her psychic abilities, knowledge of tarot, psychometry, and astrology in session both in person, on Skype or by phone. She is also a Reiki Master, teacher, writer, and artist. In the last year, you can find her on Youtube with monthly general, love, and weekly forecasts for each Sun Sign. Suzanne is available for readings on Sundays and Mondays at Triple Spiral. To learn more contact Suzanne at suzannembean@gmail.com, or by phone at 250-661-2845, or on her website at suzannebeandivinetarot.blogspot.ca
13-week Introduction to Wicca course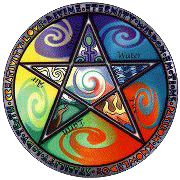 13th House Mystery School has been inspiring the art of magick since 1993. In this popular, respected, and long-running course, the experienced facilitators of 13th House present instruction on topics such as spellcraft, beliefs, ethics and principles of The Craft, divination, sacred sound and movement, the Wheel of the Year, basic ritual practice, and much more. Anyone over the age of 19 who is interested is welcome. Email Triple Spiral Metaphysical at triplespiral@shaw.ca  Merry Meet.
Disclaimer:
The client takes full responsibility for any personal interpretation of the consultation and is also responsible for any future effects their actions create.  Our readers do not provide any professional medical, legal or financial advice. Our services are for entertainment purposes only.  Triple Spiral Metaphysical is not responsible for the statements or opinions of any of our readers. Our readers operate independently from the store.  If you are not satisfied with your reading please inquire about the reader's refund policy.  Thank you for your business.
Elements of Tarot Class
A nine week indepth study into the world of tarot, both traditional and intuitive. Learn how to use this practical and ancient tool. An interactive and experimental workshop for beginners and advanced users alike.
We will cover reading techniques, tarot history and symbolism, psychic development exercises, reading for yourself and others, the numerology of tarot, guided meditations into the archetypes, sacred space tools to prepare for reading, tarot meanings and interpretation styles and more.
Linda Beet is a tarot reader and teacher in Victoria BC with 25 years experience in metaphysics. She is a Reclaiming tradition witch and teaches classes from a spiritual and inclusive framework. She reads tarot Wed – Sat at Triple Spiral Metaphysical.
Limited seating available.
Sept 27 – Nov 22nd,
9 Thursday evenings
Sliding Scale tuition – $250 – $350
Visit Triple Spiral Metaphysical in Fan Tan Alley or
email for more info linda@intuitivearts.ca